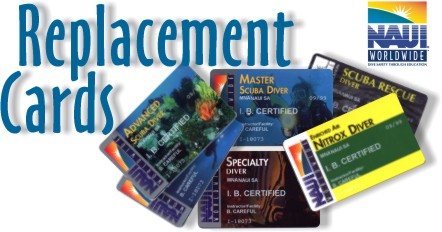 In the event of your certification card having been lost or stolen it becomes important not only for that card to be voided, thereby pre-empting unauthorised use, but also to ensure that you, the diver, receive a replacement card.
Also you may have a damaged card or an outdated card (in appearance)
Don't despair.
Contact the Service Centre.
Tel: (021) 856-5184/5
Fax: (021) 856-5186


Please leave us your name, address, contact number and e-mail address.